<<< INHALE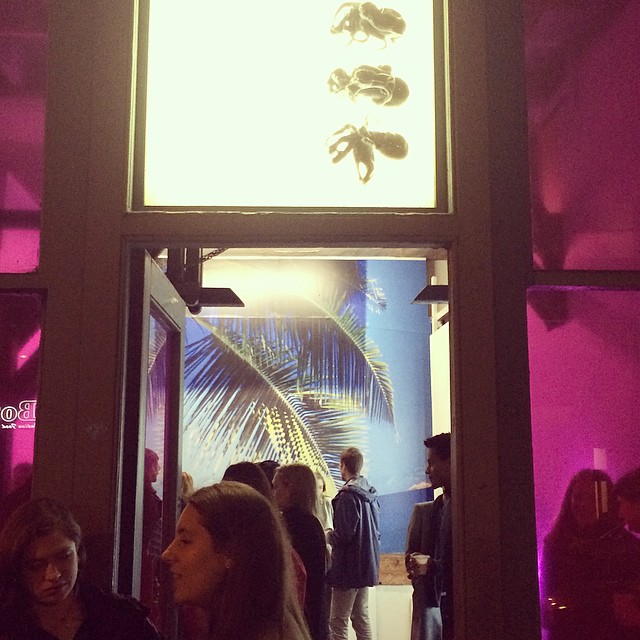 P/N/21: CANDICE JACOBS
Project Number, London
27 September - 19 October 2014
How are you getting along with your current juggling act? Do you think you can manage to spin one more plate? The trouble is, the more you have to keep an eye on, the less time you have to sit and wonder whether you really need to be keeping an eye on quite so much. It is hard to try to stop and draw breath, when you feel as if you must keep running for your life. Yet what are you really running from - and towards? If you do stop for a moment this week, the only thing to catch up with you will be a sense of perspective.
There are some forces that we can neither ignore, control nor even predict with any great degree of reliability. How then, do we protect ourselves from the intensity of their impact? By a combination of common sense and carelessness. First we must en- visage every possible problem and do what we can to avoid it. Then, before we drive ourselves into a frenzy of anxiety, we must decide that having duly worried, we should worry no more and may as well relax. This month is a time, now, to be decisive and clear.
JONATHAN CAINER, SEPTEMBER FORECAST FOR AQUARIUS



Project/Number is pleased to present INHALE, a solo exhibition by Candice Jacobs.
Nottingham & London based Jacobs has employed a wide range of media to create new works that explore wealth & utility; hospitality, charisma & simulation; and obedience, power & infantalisation through the emulation & simulation of language & cognition.
INHALE is the first part of a project that will continue as EXHALE at Cactus, Liverpool later this year.
For her exhibition at P/N, Jacobs has also created a publication, designed and produced in collaboration with TripleOG, featuring a discussion with the philosopher & writer of The Last Night - anti-work, atheism and adventure, Federico Campagna. To view a digital copy of this publication please click here.
P/N/21: CANDICE JACOBS is accompanied by L/B/16, a light box commission by NICOLAS DESHAYES.
Online advert: www.inhale-exhale.uk







>CLICK TO ENLARGE IMAGES BELOW<