<<< CONVERSATIONS AS A REFLECTION OF MY COLLECTIVE SELF, 2018
Celeste Art Prize Finalist, OXO Tower, London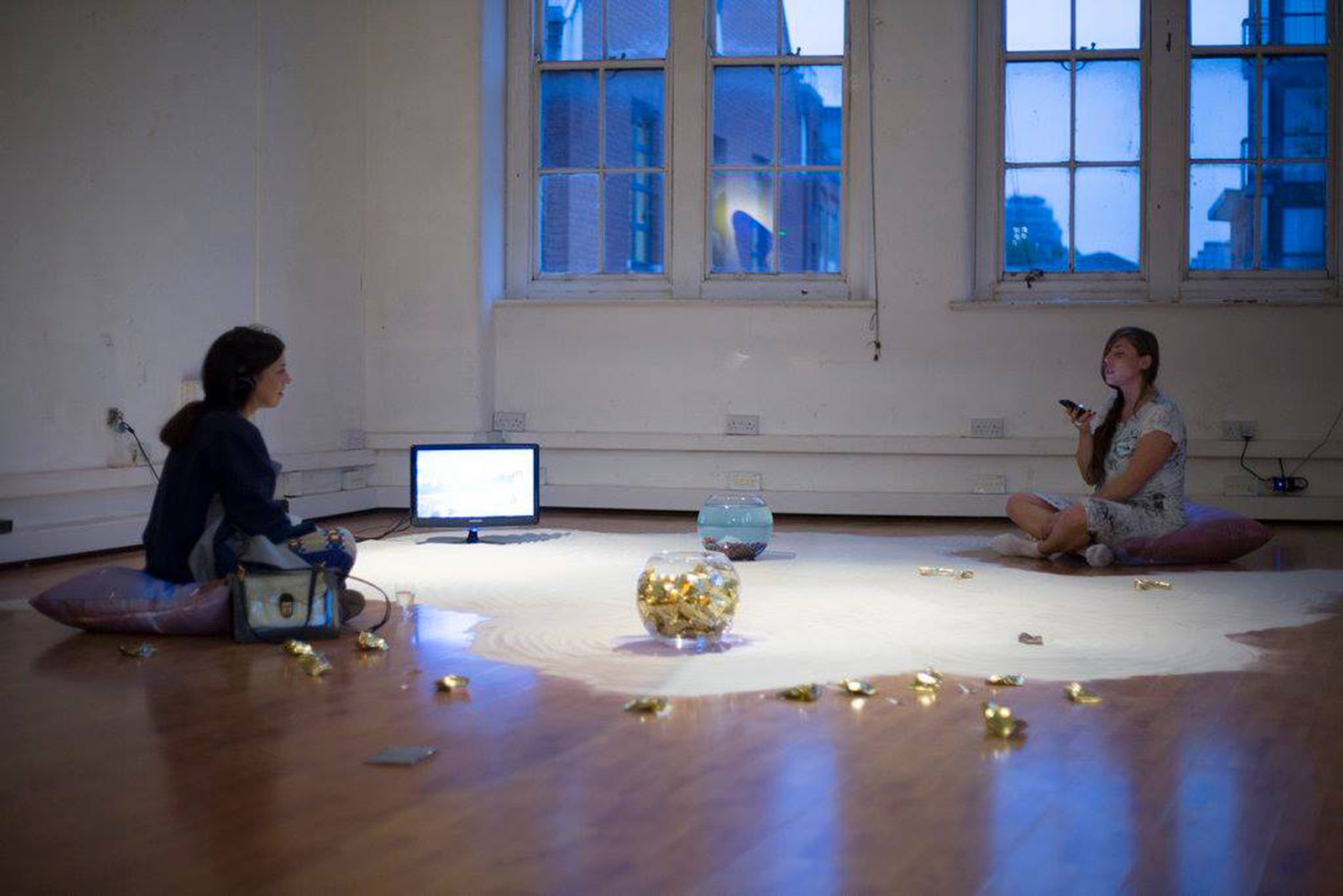 (Performance, white quartz sand zen garden, 9c gold plated 3d printed bronze Fortuna cigarettes, 5min audio, wireless headphones, imac, HD video, digitally printed floor cushions, bathroom mirror)

DIMENSIONS VARIABLE, x3 one-on-one performances of 7mins each
Three 5 min one-on-one performances with an audience. For each time slot, Jacobs pulled a cardfrom her Tarot deck the previous day to determine the reading. The Tarot card was translated into a new collection of symbols shown on an i-pad to connect new translations of tarot to productivity, technology and labour, using familiar digital signs such as the "refresh"button and the "next" button.
This new symbolic language combined with an astrological reading fo the time of day and location of
the site, produced a performance reading that revealed intuitive insight into the character of the participant and the affect this might have on their own forms of production resulting in the construction of a collective form of self, initiated by participation in the event.
To view video please click here