<<<
Alien Radio
Created in collaboration with Rebecca Ounstead
Saturday October 24th 2015
5pm - 2am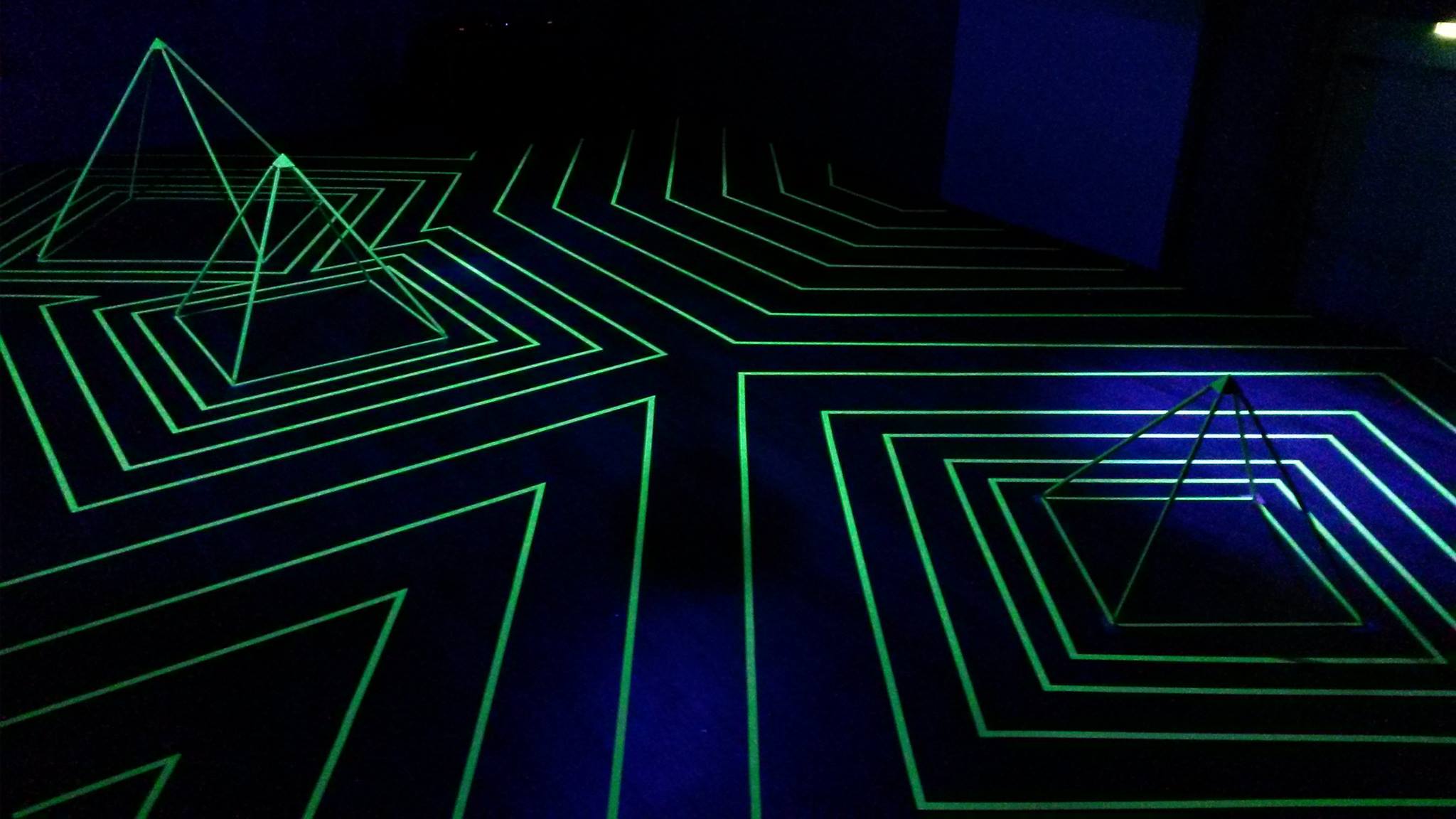 An evening of Detroit Techno, afrofuturist funk, art and film, inspired by the life and works of Sun Ra, featuring Keith Tucker (DJ K-1, AUX88), DJ STINGRAY 313 (Drexciya), Disabled Avant Garde, and much more. WIN limited edition signed screen print posters by attending in the most cosmic outfit. Curated by Simon Raven.
In the 1950's jazz musician Sun Ra radically identified himself as being from Saturn, in response to processes of marginalisation on Earth. 'Alien Radio' is an event that considers the legacy and influence of Sun Ra's music and 'cosmic philosophy' on a diverse group of contemporary musicians and artists.
The Space at Nottingham Contemporary will be transformed into an immersive, accessible club environment, featuring a large-scale installation by Candice Jacobs and Rebecca Ounstead, drawing from research into the rare cosmic triangle that will take place between Venus, Jupiter and Mars between 23-25 October 2015.
Featuring DJ sets by Detroit Techno pioneers KEITH TUCKER (DJ K-1, AUX88) and DJ STINGRAY 313 (Drexciya, Micron Audio) with support from VENDEL (Islington Mill, Manchester) powered by a 5K 'Funktion One' sound-system.
"Detroit Techno combines an eclectic range of influences, from 1970s Funk to Kraftwerk and classical compositions. Syncopated rhythms are emotive of a machine-like consciousness and a mental imagery of solipsism, urban alienation and decay. This is often expressed, masked or sublimated through metaphors of high technology, science fiction and space travel, conveyed through affected analogue synthesiser timbres, harking back to Kraftwerk's description of their music: Electronic blues made with a jazz improvisation technique."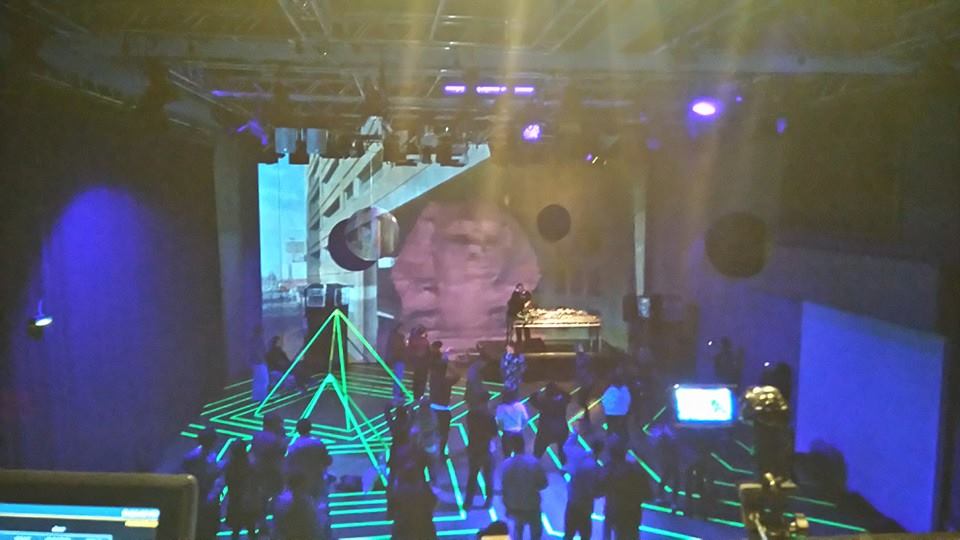 Film Screenings:
'A Time to Break Silence', by Edgar Arceneaux & Underground Resistance.
Originally commissioned for Art Sheffield 2013, 'A Time to Break Silence' considers America's present moment by reflecting on the triumphs, fears and tragedies of the late 1960s. The film tells the story of the evolution of technology, connected to spirituality, military and social change.
'Portrait of an Electronic Band', UK Premier, by AUX88.
A detailed and personal documentary about AUX88: a Detroit-based group that spear-headed the revival of electro, 'amidst the trials an tribulations of the mid-1980's Reagan Era'.
Film screenings will be followed by a short Q&A with Keith Tucker, DJ Stingray and Patrick Henderson - (Seating for film screenings is limited, so will be allocated on a first come first serve basis).
Disabled Avant Garde (DAG) presents a new performance, 'Holy Bibles Batman! The DAG are gonna take on the Arkestra!', reinterpreting the classic 1960's Batman theme tune (after Sun RA).
The Disabled Avant Garde (Aaron Willimason & Katherine Araniello) makes humorous, provocative performances that challenge representations of ability/disability, the accepted and the alien in contemporary art. Having presented unique commissions at Tate Modern, Gasworks and the Cultural Olympiad, their work is at the cutting edge of Disability Arts.
PLUS
Simon Raven reads from 'The Mental Machine' (1995), a book of poetry by The Electrifying Mojo, founder of 'The Midnight Funk Association' radio show, which defined the eclectic sound of Detroit in the 1970's/80's. The MFA directly influenced the genesis of Detroit Techno (Mojo gave a young Jeff Mills, aka 'The Wizard' his first break, and also championed Prince)
Roaming performances by Abi Hubbard, Jenna Finch, Jack Catling, Kate Mahony.
Expansion Pack (Alex Wallis & Stephen Mills) will produce a 3D print of your head, and other objects, in time for Xmas.
Truth & Lies DJ in The Bar.
Sound by Jim Brouwer
Generously supported by: Arts Council UK, Nottingham University, Nottingham City Council, Nottingham Contemporar