<<< ASTROLOGICAL PROFILE III, 2016
Postscript, Camden Arts Centre, London (commission)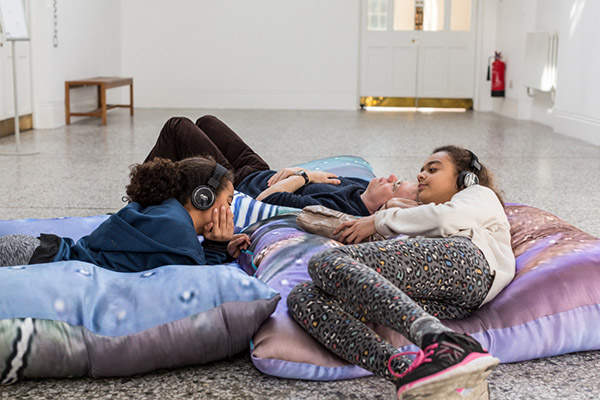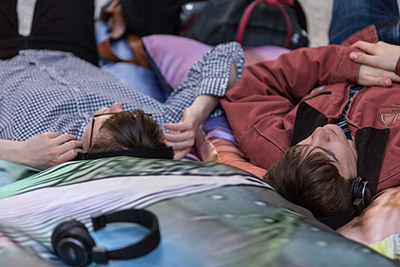 (8min audio loop, x3 1m x 1m digitally printed floor cushions with images taken from Bruce Forsyth's Price Is Right gameshow)
Audio meditation taking inspiration from the Astrological Profile of Jenny Lomax, when she started as Director of Camden Arts Centre 25 years previously, using the artists own interpretation and script from signs and symbols based within Astrology, this meditative audio piece explores a generic yet extremely personal translation of character, gender, power and space.
Using the artists voice, script and audio filters, Jacobs mimics vocal ASMR techniques found on Youtube.
Three 1m x 1m floor cushions make refernce to Bruce Forsyth's Price is Right gameshow as a public outlet of exploitation that manipulates the collective experience of power and gender dynmaics by shaping the audience's aspirations, in order to achieve the ultimate desires of capitalist human behaviour.
For more information please visit the Camden Arts Centre website here