<<< FORTUNA, 2014
Under A Thawing Lake, off-site show, Material Art Fair, Mexico City
Curated by Attilia Fattori Franchini; LODOS, Mexico City; and Grand Century, New York.
Supported by Arts Council England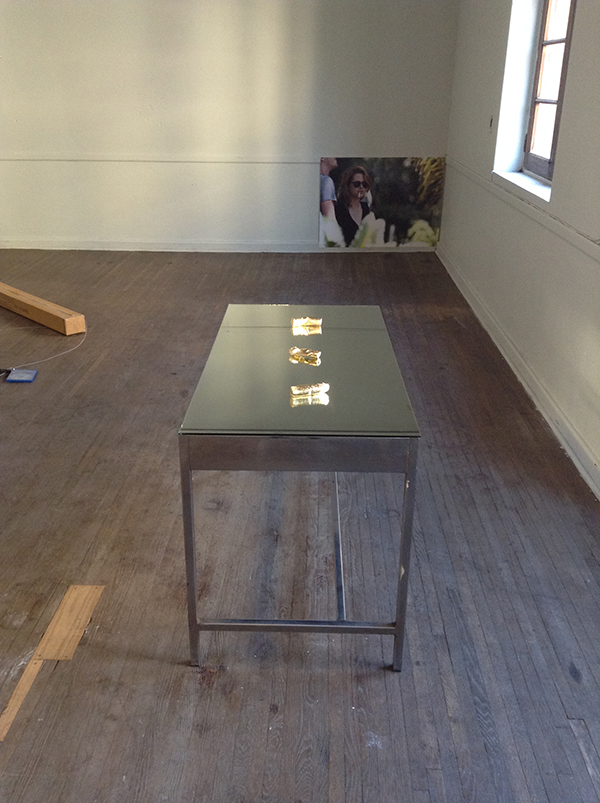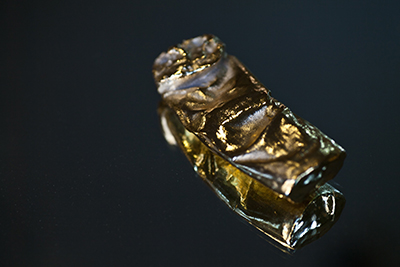 (x20 9c gold plated, 3d printed bronze resin, Dimensions variable (20cm x 3.5cm x 3.5cm, mirror, steel)
Fortuna cigarettes are one of Spain's biggest exports. They are also the first cigarette the artists' father gave her to smoke whilst on holiday in the Costa Blanca. Jacobs subsequently smoked a pack of 20 Fortuna cigarettes which were then 3d scanned and printed in 9c gold.
Britain is the leading source market of Spanish beach tourism. The Costa Blanca was and still is the most popular holiday region, with Benidorm being the most visited destination by British tourists.