<<< THE OWNERSHIP OF THE MEANS OF PRODUCTION, 2014
One Thoresby Street, Nottingham
Supported by Arts Council England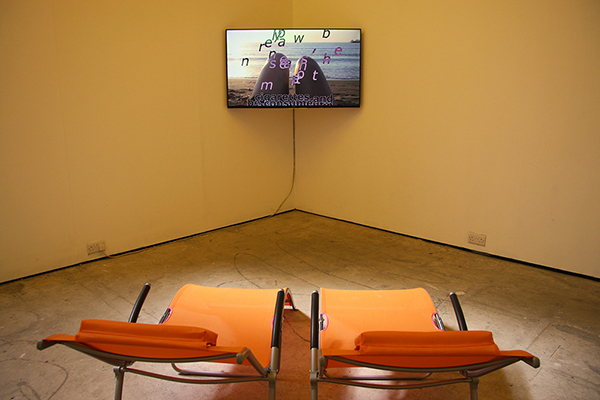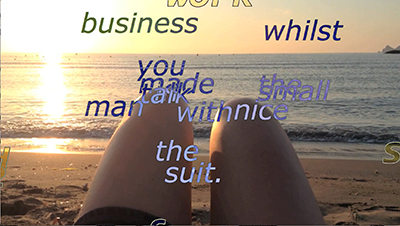 (45min HD video, hacked MS-DOS screensaver, flat screen, 2 organe zero wave sunloungers, lighting gels)
After tracknig down the inventor and designer of Microsoft MS-DOS screensaves, Jamie Zawinski; Jacobs hacked into one of his screensavers using code passed on by Zawinski himself, to embed a poem written by the artist.
The poem combines the artsits relationship with her parents with philosophical theories of work and labour written by Karl Marx and Jean Baudrillard. The poem was featured in ArtLicks magazine.
Zawinski is no longer a screensaver designer, instead he owns one of San Francisco's most well known Techno clubs where he also runs a pizza restaurant.
To view video please click here