<<< THE WELLNESS FORMULA, 2020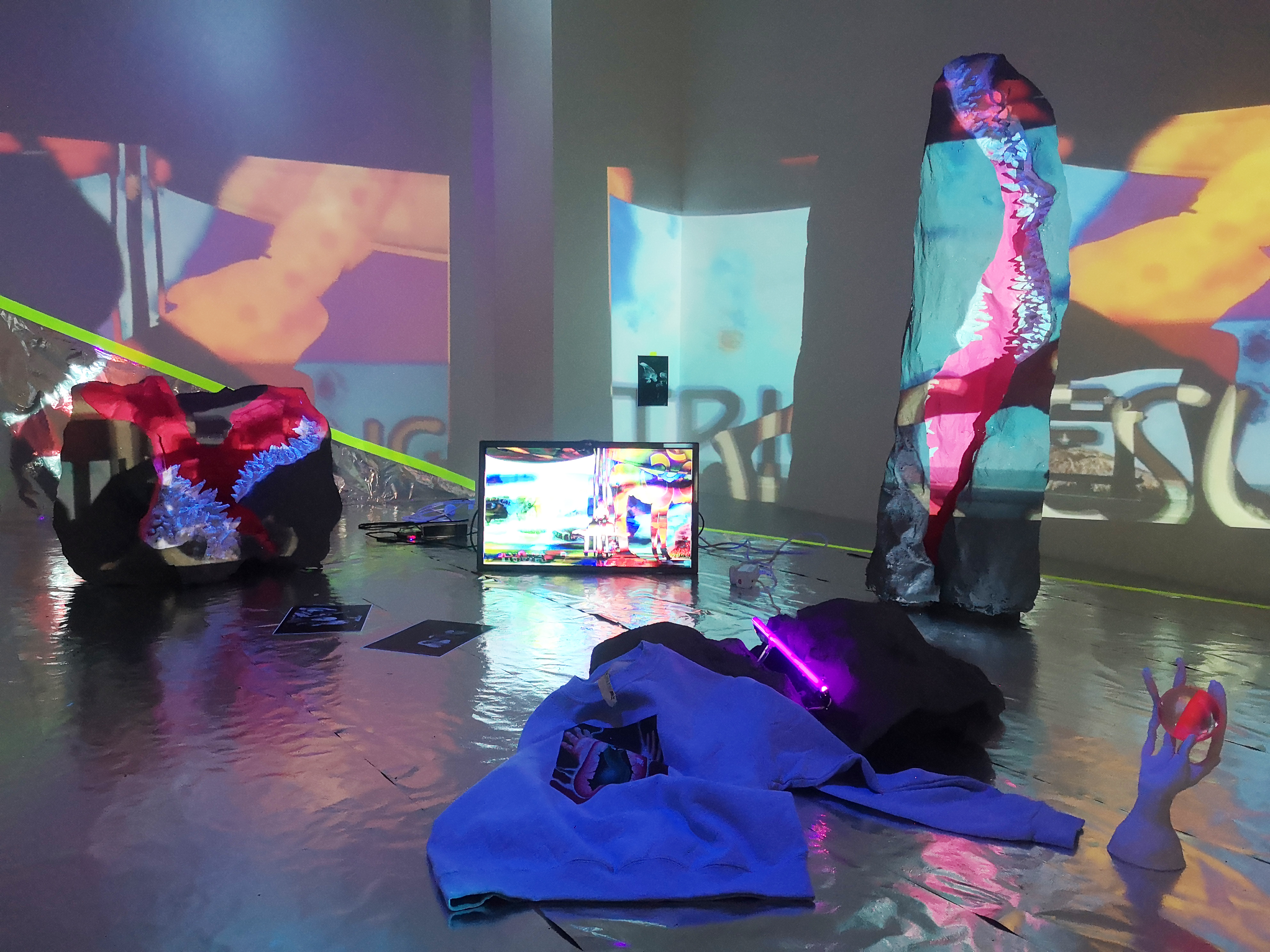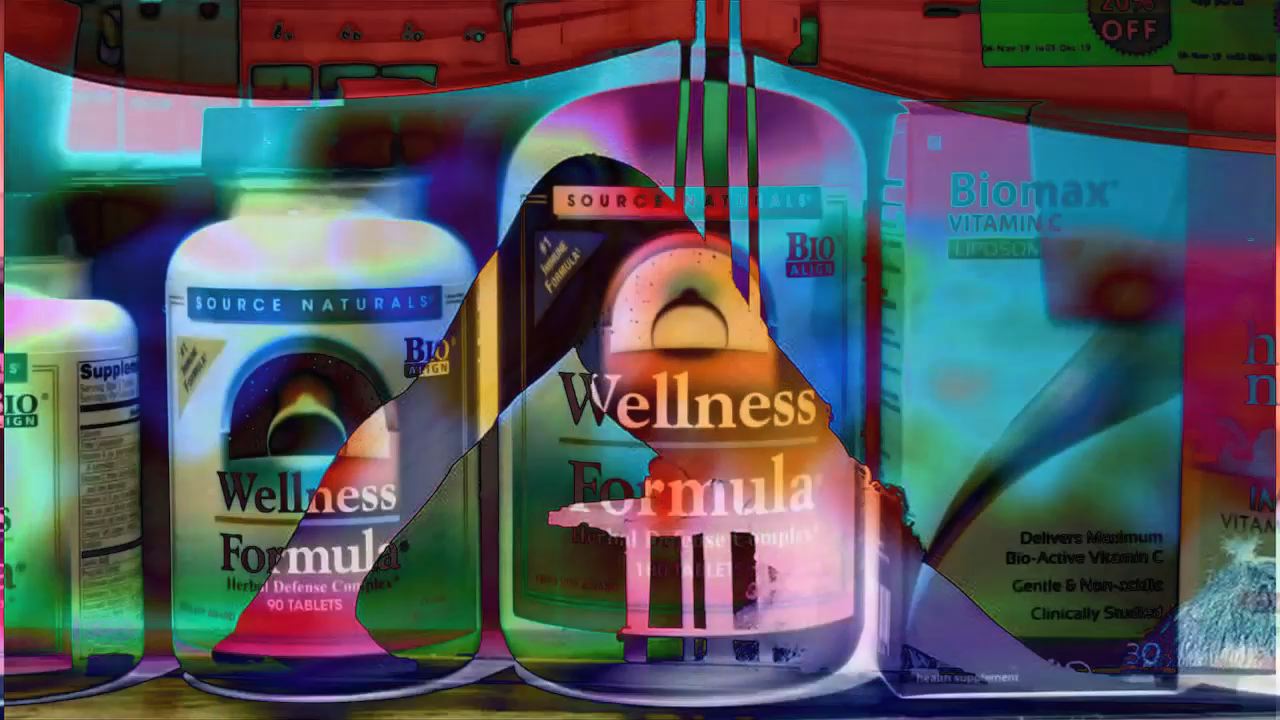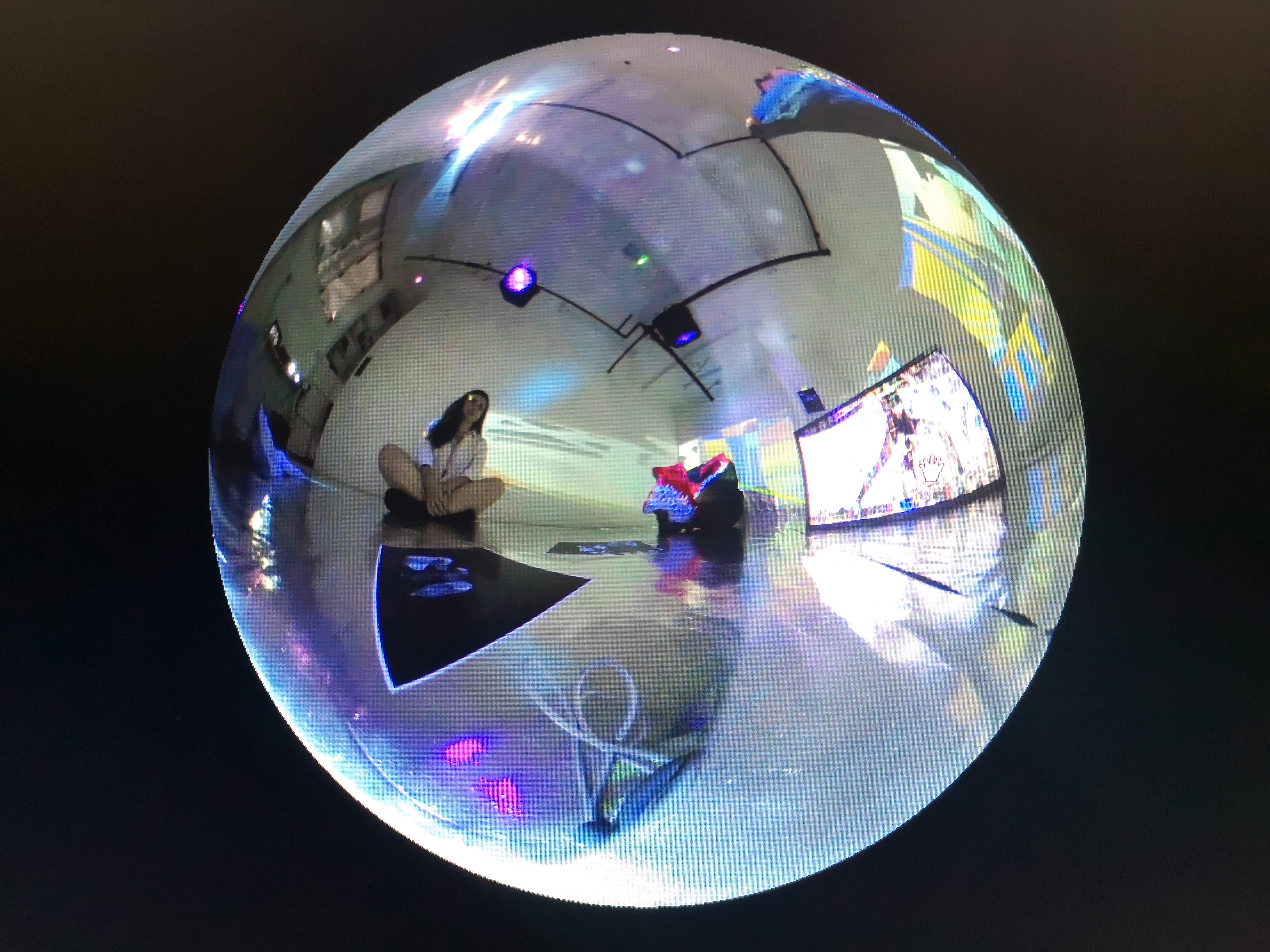 TO VIEW 360 VR DOCUMENTATION OF INSTALLATION CLICK HERE

TO VIEW THE FULL VIDEO CLICK HERE

TO LISTEN TO PODCASTS CLICK HERE


The Wellness Formula explores the concept of Spiritual Capitalism via a constructed TV studio with live performances, video works, and conversations/podcasts being broadcast online within a landscape of amethyst crystals, mirrored lakes, UV light, neon and computer screens.
The exhibition at Five Years Gallery in London, acts as an attempt to explore the critical positioning of symbolic energy by exploring synchronicity & chance as communication tools, truth as a form of alignment, vibration as a resonating reality, time as a geological object, and aspirational living as spiritual capitalism.
I believe that work, labour and leisure act as segments of social life that help shape the ultimate desires of the human condition.
We must understand how we can become most "ourselves" within a pre-determined system of ideals, and what psychic and emotional investments we are contributing to a system that shapes the core of our subconscious, bureaucratic, corporate, neo-liberal identity.
More and more people appear to be turning towards spiritual practices, perhaps as a strategy for dealing with the implications of an always-on-cuture - a coping mechanism for the current neo-liberal landscape; one that highlights the expectation that we need to deal with the anxiety of precarious living by looking inwards rather than outward to a landscape shaped by external forces beyond our individual control.
Political theorist Isabell Lorey suggests that "Individualization means isolation… and that this interiority and self-reference is not an expression of independence, but rather a crucial element in the pastoral relationship of "obedience".
I'm interested in Philosophers Karen Barad and Donna Harraway's concepts of diffraction in relation to consciousness and perceived reality and how we might construct a new sense of self through symbolic language - I like how the neuro-scientist Anil Seth suggests that we experience the world as a controlled hallucination. How might we piece together thoughts and ideas, using symbolic gestures to better understand our place in the world; to alleviate anxiety, to find comfort and generate meaning, and to help us recognise and better understand our selves and the world around us?
In their book "Selling Spirituality", Jeremy Carette and Richard King explore how spirituality has become a powerful commodity in the global marketplace - a cultural addiction that reflects orthodox politics, curbs self-expression and colonises Eastern beliefs to expose how market forces are working to corporatise our deepest spiritual concerns. Ideas that are also explored by Ronald Purser in his book McMindfulness, where he debunks the so-called "mindfulness revolution," exposing how corporations, schools, governments and the military have co-opted it as a technique for social control and self-pacification.
Looking inside and fixing your anxieties is your responsibility, not that of the state; neoliberalism has capitalised on our mental health and is selling our happiness back to us through yoga retreats & classes, meditation apps, buddha bars, wifi-free zones and Ayawaska trips on boats in Tottenham, without raising the issue that perhaps our lives are difficult as a result of much wider historical, social, political and economic concerns.
Surround yourself with Rose Quartz, carry Tigers Eye with you for strength, sage your space to remove negative energy, set yourself intentions and chant the mantras in your mind to achieve your full potential, find prosperity and attain ultimate abundance.
If the social and political conditions of one's own life are "perceived" of being arranged and influenced by one's own decisions, then citizens – believing in their own sovereignty, autonomy and freedom – voluntarily subject themselves to the conditions of society. Conditions of a constructed reality, formed within a fabricated narrative of manufactured selves, presenting itself as real life.
To view 360 VR Documentation of installation please click HERE

TO VIEW THE FULL VIDEO CLICK HERE