<<< Trance & Tranquilty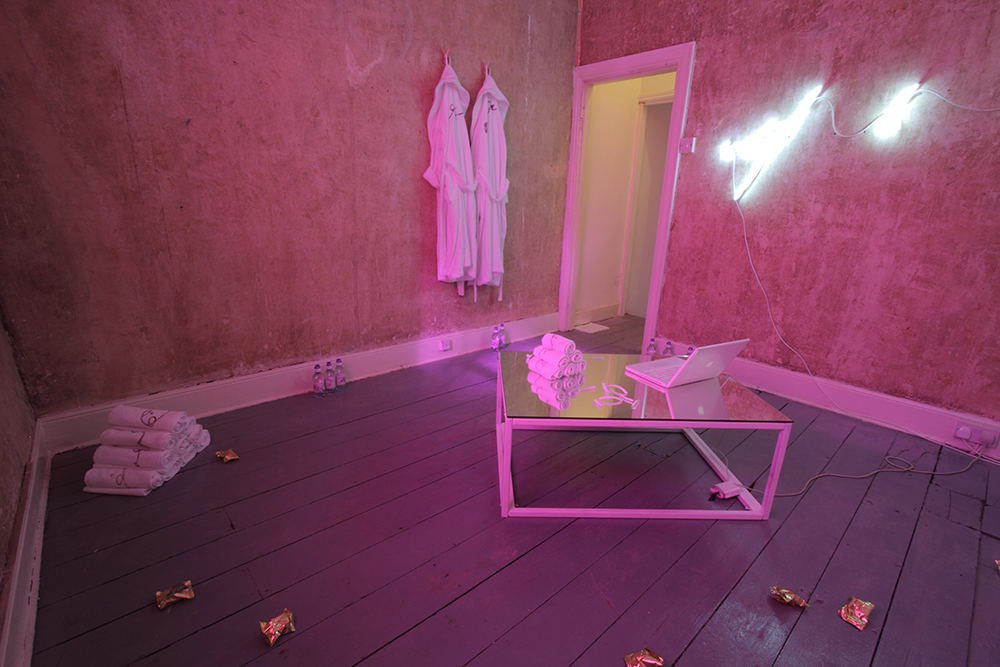 You don't give yourself enough credit. You don't permit yourself enough praise. You don't allow yourself enough indulgence. You don't cut yourself enough slack. You deserve better. But how are you going to get that, unless you make room for it in your life? Why settle for second-best? Why cheat yourself out of an entitlement? Why not think big?
JONATHAN CAINER'S SEPTEMBER FORECAST FOR AQUARIUS

Trance & Tranquility is a new installation by Candice Jacobs. As a follow on from Jacobs' recent solo show at SYSON, Pleasure Voyage, Trance & Tranquility forms a punctuation between INHALE, a solo exhibition by the artist at Project/Number, London (open- ing 26 Sept) and EXHALE, a secondary show at Cactus, Liverpool opening later this year.
Trance & Tranquility is open at SYSON for one day only in association with Nottingham Contemporary and Open Barbers.


>CLICK TO ENLARGE IMAGES BELOW<