<<< PLEASURE VOYAGE, 2013
Solo exhibition at Syson, Nottingham
Funded by Arts Council England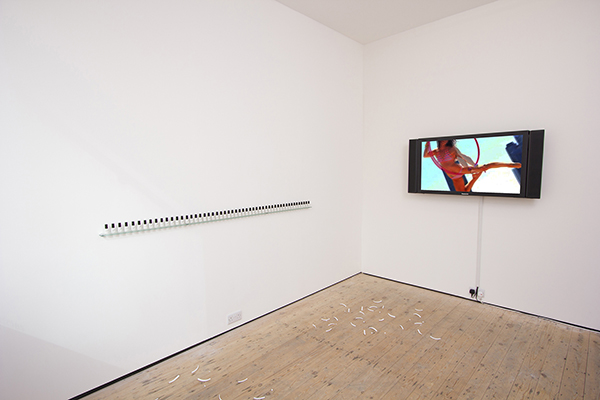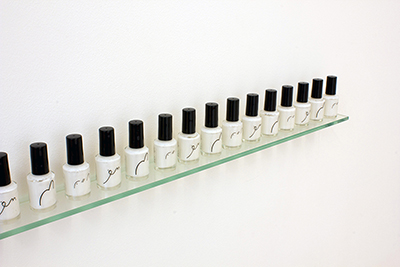 'Pleasure Voyage' explored the role of gender in the space between work, leisure, escapism and capitalism.
Installation features:
THANKYOU, THANK-YOU, THANK YOU
(glass shelf, custom branded nail varnish using shorthand, brackets, acrylic nails)
Amongst ailing businesses, fast-food restaurants and shuttered up shops on Britains high streets,
nail bars can be seen as a beacon of hope, accounting for 16.5% of new businesses in the previous 3 years. Manicures and pedicures are not only pampering people they are also sprucing up the economy.
GOLDEN SUNRISE
(6min loop, found YouTube video footage combined with a soundtrack of electronic loops created from the artists re-mixed Ibiza chillout albums, flat screen)
To view video please click here
For more information about the exhibition please click here